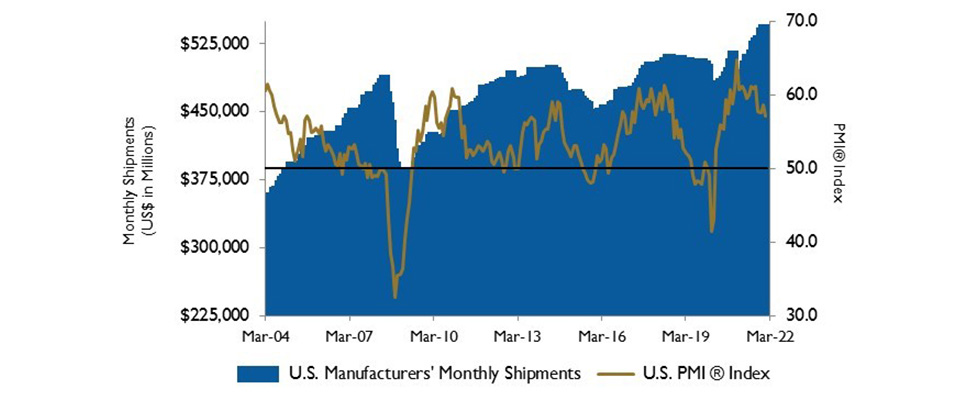 Wall Street Pump & Valve Industry Watch, May 2022
The Jordan, Knauff & Company (JKC) Valve stock index is up 7.3% over the past 12 months, and the broader S&P 500 index is up 12.7%. The JKC pump stock index rose 8.5% for the same period.1
IMAGE 1: Stock market indices from April 1, 2021 to March 31, 2022. Local currency converted to USD using historical spot rates. The JKC Pump and Valve Stock Indices include a shortlist of publicly traded companies involved in the pump and valve industries, weighted by market capitalization. Source: Capital IQ and JKC research.
The Institute for Supply Management's Purchasing Managers' Index (PMI) fell 1.5 percentage points to 57.1% in March, the lowest since September 2020 of 55.4%. New orders fell 7.9 percentage points to 53.8%, while new export orders fell 3.9 percentage points to 53.2%. The backlog index fell to 60% from 65% in February.
The production index fell by 4 percentage points to 54.5%, while the employment index increased by 3.4 percentage points to 56.3% . Survey respondents reported lower rates of resignations and early retirements compared to previous months and improved internal and vendor work positions. The price index recorded 87.1%, up 11.5 percentage points from February. Fifteen of the 18 manufacturing industries recorded growth, with five of the six largest industries posting moderate to strong growth.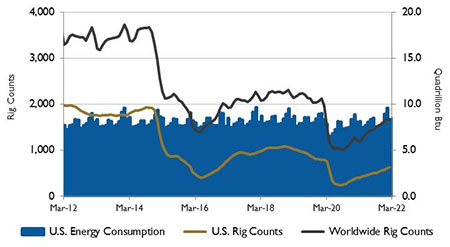 IMAGE 2: Energy consumption in the United States and number of platforms.
Source: US Energy Information Administration and Baker
Hugues Inc.
The Labor Department said employers added 431,000 jobs in March, the 11th month of job gains above 400,000. Job gains were seen in restaurants, manufacturers and retailers. Additionally, more than 300,000 women joined the labor force. There are still fewer women in the labor force than before the pandemic, while male levels have fully recovered.
The jobless rate fell to 3.6% from 3.8% a month earlier. The average hourly wage increased by 5.6% compared to last year. However, on average, annual inflation of nearly 8% wipes out workers' earnings. The economy has about 1.6 million fewer jobs than in February 2020. Jobs in leisure and hospitality remain below pre-pandemic levels while retail has fully recovered.
In response to Russia's invasion of Ukraine, the US Department of Energy pledged to release 30 million barrels of crude oil from the US Strategic Petroleum Reserve (SPR) to help ensure a supply adequate in oil.
Other member countries of the International Energy Agency have collectively agreed to release an additional 30 million barrels of oil from their emergency reserves, bringing total releases to 60 million barrels. SPR stocks have been declining in recent years.
At the end of February, the SPR held 580 million barrels of crude oil. This release commitment is the first emergency levy since 2011.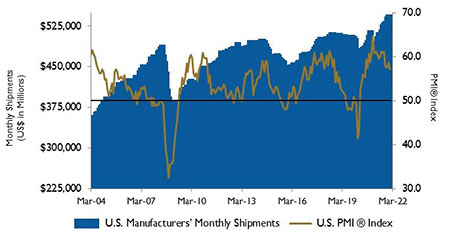 IMAGE 3: US PMI and manufacturing shipments.
Source: Institute for Supply Management Manufacturing Report
about businesses and the US Census Bureau
On Wall Street, the Dow Jones Industrial Average, S&P 500 Index and NASDAQ Composite gained 2.3%, 3.6% and 3.4% respectively in March.
Negotiations between Russia and Ukraine, slowing commodity prices and expectations of an interest rate hike by the Federal Reserve Bank helped stocks rally. For the quarter, the Dow Jones, S&P 500 and NASDAQ fell 4.6%, 4.9% and 9.1% respectively. The market was worried about a possible recession and weak economic data.
Reference
1 – S&P Return figures provided by Capital IQ.